Do the buff Aussie performers from the famous Thunder From Down Under show have any construction expertise? We're about to find out!
New reality show comes to flip the Las Vegas Strip
Like other HGTV shows based around the premise of "flipping" properties, Flip the Strip is likely to focus on rehabbing properties in the Las Vegas strip area. How are the guys from Thunder From Down Under involved? Well, we're not completely sure.
A tax-incentive application filed with the state of Nevada states that cast members from Thunder From Down Under will appear on the show at properties in Las Vegas, and producers have said that the show will "follow the guys as they work to transform properties around the Las Vegas area." However, it hasn't yet been confirmed in what capacity the guys from Thunder From Down Under will work, what their experience is, or if any of them will be wearing shirts (as is the main question of most Thunder fans).
The show's proposal includes six one-hour episodes to air on HGTV and stream on Discovery+. Its budget is $1.6M, including just over $200,000 in Nevada state tax incentives. Details about properties to be flipped, filming locations, and air dates are not yet available—but fans nationwide are likely to tune in to see cast members of one of Las Vegas' most-loved live shows in a brand new way.
Flipping real estate can be lucrative
Las Vegas isn't new to home flipping TV shows. Flip or Flop Vegas and Flipping Vegas were both filmed here, both focused on buying run-down properties, transforming them into gorgeous, desirable homes, and selling them for a profit.
Why do many construction and real estate investment shows focus on property flipping? Because the final results are exciting for viewers—and the final sale can turn a major profit. While the ROI for home flipping has declined recently due to rising home prices and renovation costs, in 2021, the practice turned an average $60,100 gross profit per flip in Nevada.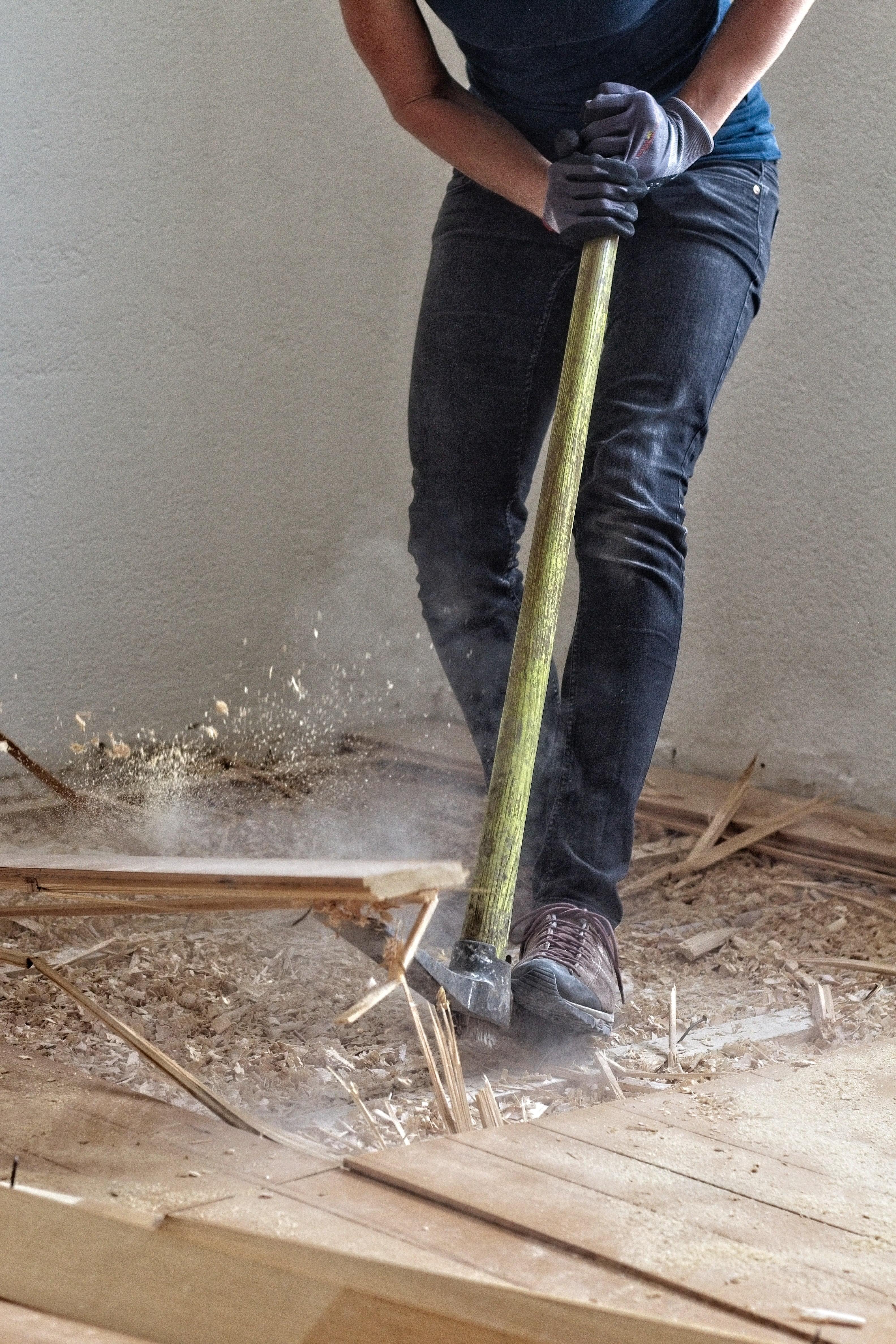 Interested in home flipping? Here are a few things to keep in mind.
Start by determining the best home flipping location in your area. It can be hard to find flippable homes in expensive neighborhoods, even though the location might be desirable. Conversely, taking a run-down home and turning it into a luxury masterpiece won't deliver a return on your investment if the surrounding homes are still in bad shape. Look for houses that need TLC in up-and-coming areas where property values are rising and improvements are being made.
Determine the size of your flip
Before you start home shopping, you should establish how much of a project you're willing (and able) to undertake. Are you looking for a house that needs major restoration, or are you more suited to cosmetic updates? Every flip is likely to come with unexpected repairs, but determining what type of flip you want to do and what your budget is will save time and headaches down the road.
The 70% rule is used to determine how much real estate investors should pay for an investment property. The rule states that you should only pay 70% of the property's after-repair value (ARV) minus the cost of repairs. The ARV is the value of the home once it's fully renovated. Here's an example:
The property's ARV is $450,000, and the budget for repairs is $50,000. Find 70% of the ARV ($315,000) and subtract the $50,000 repair budget, and you'll get $265,000. That means the maximum upfront amount you should pay for this investment property is $265,000. Working by this rule helps make sure you profit on your investment—or in other words, that it flips instead of flops.
Flip your own Las Vegas property
Want to get into the real estate flipping business? Get in touch. We're Las Vegas born and raised, and we can help you find the ideal property to flip for a profit. Our local connections run deep, and we can put you in touch with trustworthy contractors and other professionals to help you make your goals a reality.
Fill out the form below to get started.
And if you'd just like to chat about how to get started flipping homes, we can help. Schedule a call today to find out more information.