A $600,000 budget gives you many options in Las Vegas! That's exciting, but the prospect of narrowing down your search can be a challenge. To make it easier, we've selected three distinctive neighborhoods where you can find detached homes for under $600,000. We'll cover where it is, what it's like to live there, and how much house you can get for your budget. To pick one that's right for you, consider your needs in terms of lifestyle and what kind of bang you'd like to get for your buck.
Detached homes under $600K in Enterprise
Located on the southwest side of the Las Vegas Valley, Enterprise is an unincorporated town with a population of around 215,000 people.
Enterprise is a large, residential suburb, and it will be a change of pace for anyone moving from an urban area. In the 'burbs, you'll find more space and quiet, but don't expect the same 24-hour access you might find Downtown or near the Strip. Instead, expect a quainter experience akin to a small town. A favorite spot for locals is Town Square, an open-air shopping and dining destination that features green space and fountains spread between 26 different buildings.
Without leaving Enterprise, you'll find grocery stores, shopping centers, restaurants, bars, and live music venues. The area also has its own libraries, hospitals, and post offices. You don't have to go far to find everything you need in Enterprise, but it is car-dependent. You won't have great access to transit or bike paths, and distances are generally too far to walk. Expect dense, residential neighborhoods throughout and commercial areas along the main boulevards.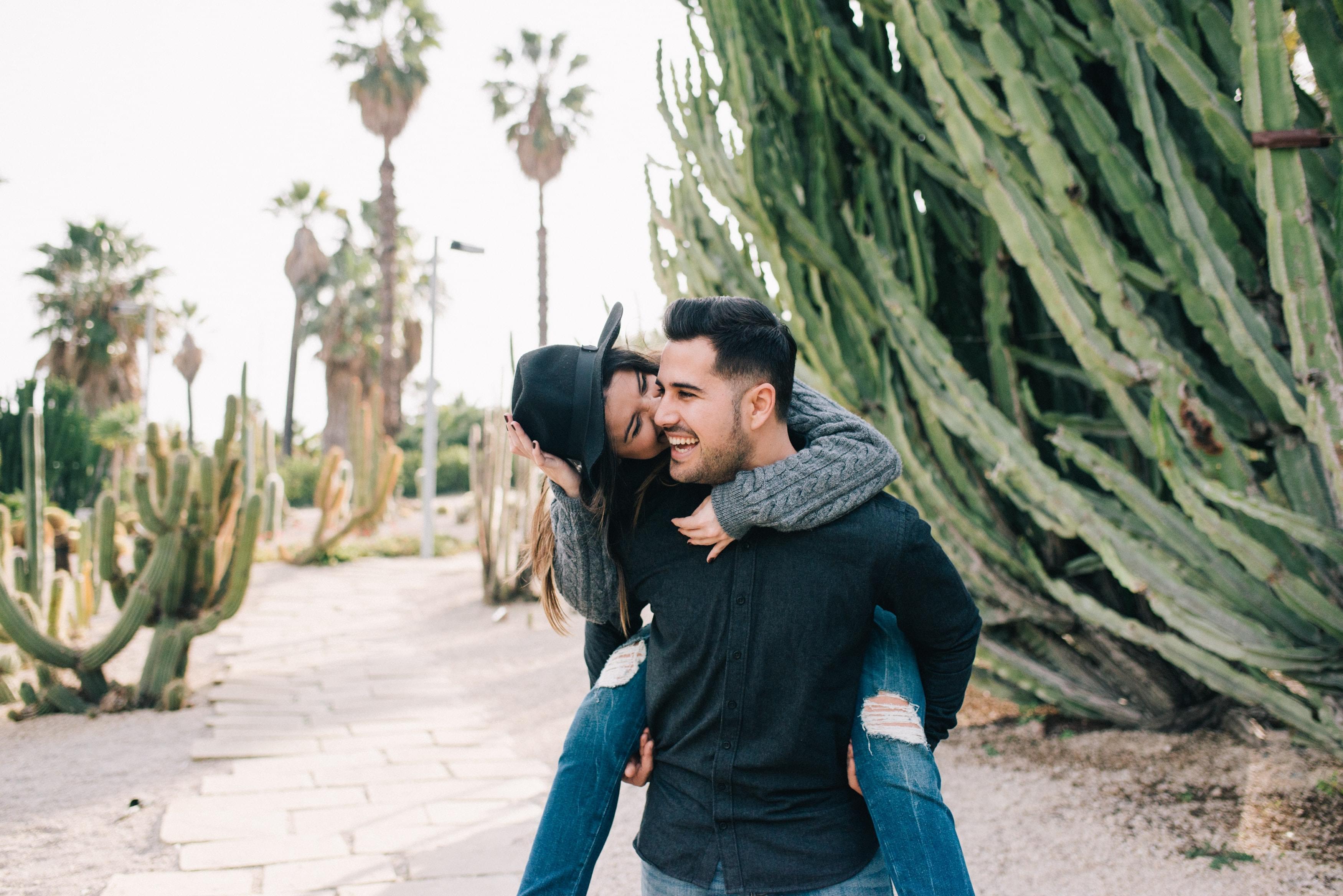 Other differences include property ownership in the area—in Enterprise, 61% of homes are owner-occupied—and how much green space there is. You'll also find many parks for hiking, biking, walking, or hanging with friends or family.
Bang for your buck in Enterprise
For a budget just under $600,000 in Enterprise, you can easily purchase a home that has four bedrooms, two-and-a-half baths, and 2,200 square feet of space. Large garages and outdoor spaces are common, though you may need your own plan for landscaping. The space will be there, but its state will usually range from blank slate to partially finished (though if you're lucky, you can find the fully finished exception).
Inside, expect a fully-updated, gourmet kitchen and sparkling bathrooms. Most homes at this price point have gorgeous hardwood flooring and shining tile throughout, complemented by modern finishes and artistic styling.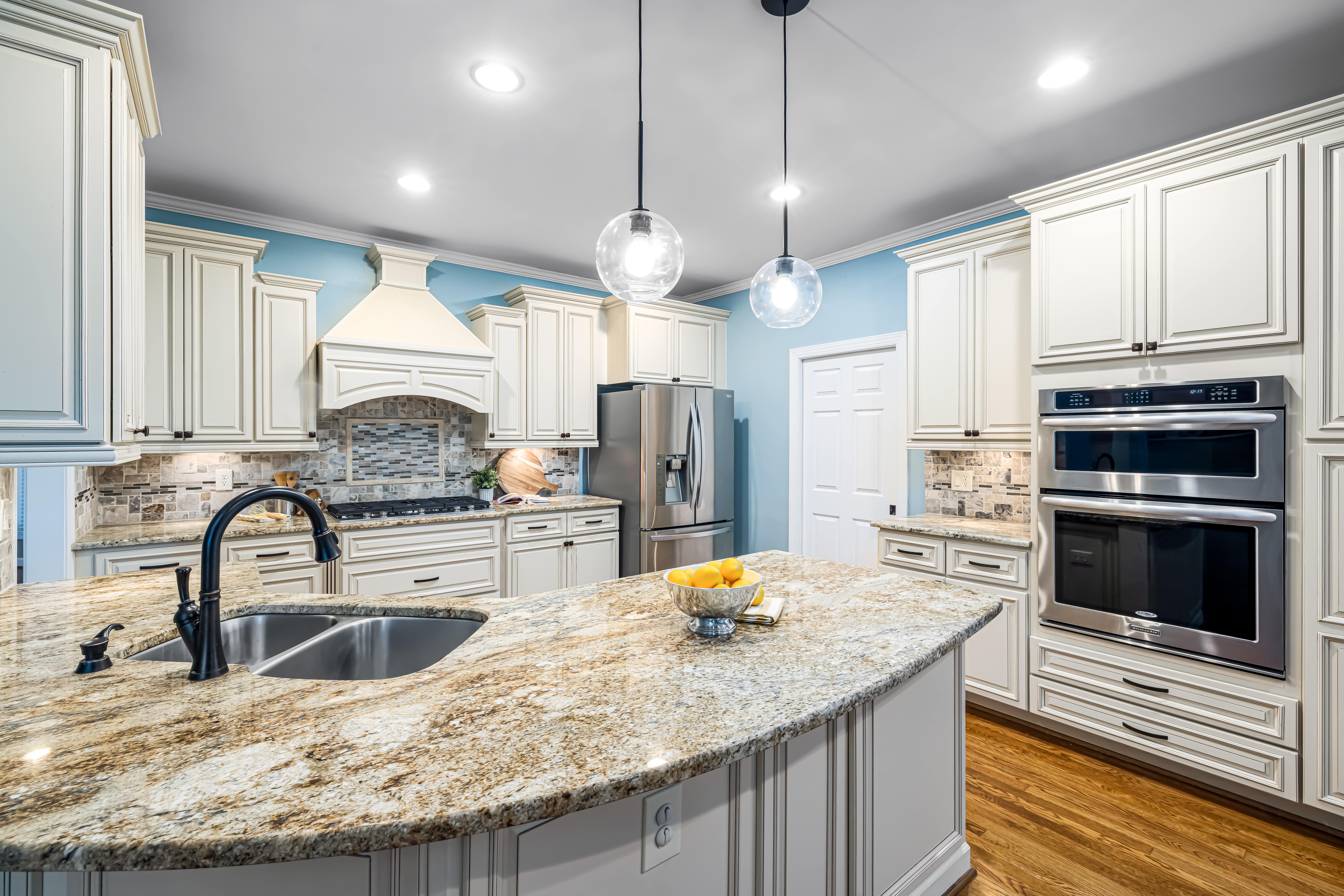 Detached homes under $600K in Charleston
Charleston is a mid-sized neighborhood in the middle of the west side of Las Vegas. It runs along Charleston Boulevard south of the I-95 and north of Spring Valley.
Charleston is great for people who commute for work or want to be a little bit closer to the action. Centrally located, this neighborhood provides easy access to all the great restaurants in Spring Valley, the parks and green space in Enterprise, and the entertainment options Downtown and on the Strip. In Charleston itself, you'll find big-box stores, groceries, and most things you need along Charleston Boulevard. There are a few restaurants here as well, from national chains to local favorites.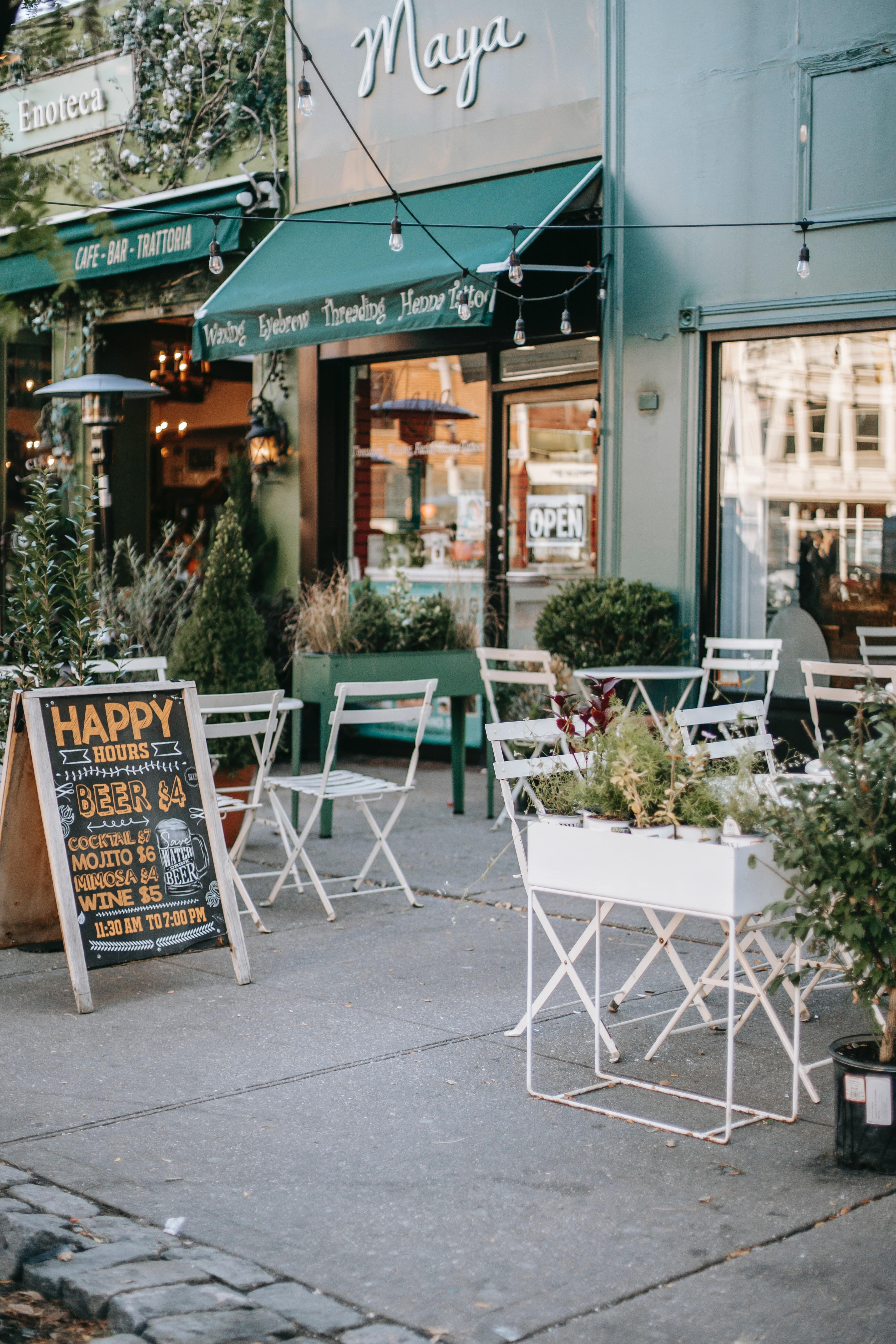 Like most of Las Vegas, Charleston is mostly car-dependent, but it does offer more in the way of transit and bikeability than other residential neighborhoods. Bus lines run on the central veins of the neighborhood, with stations concentrated on Charleston from East to West and on Rainbow from North to South.
Bang for your buck in Charleston
In Charleston, you have more options at a lower price point. While inventory around $600,000 is limited, between $450K and $550K you can purchase a four-bedroom, two-bathroom home with 2,000 square feet of space. Most homes in this area have garages and pleasant outdoor spaces, and many include pools and covered patios.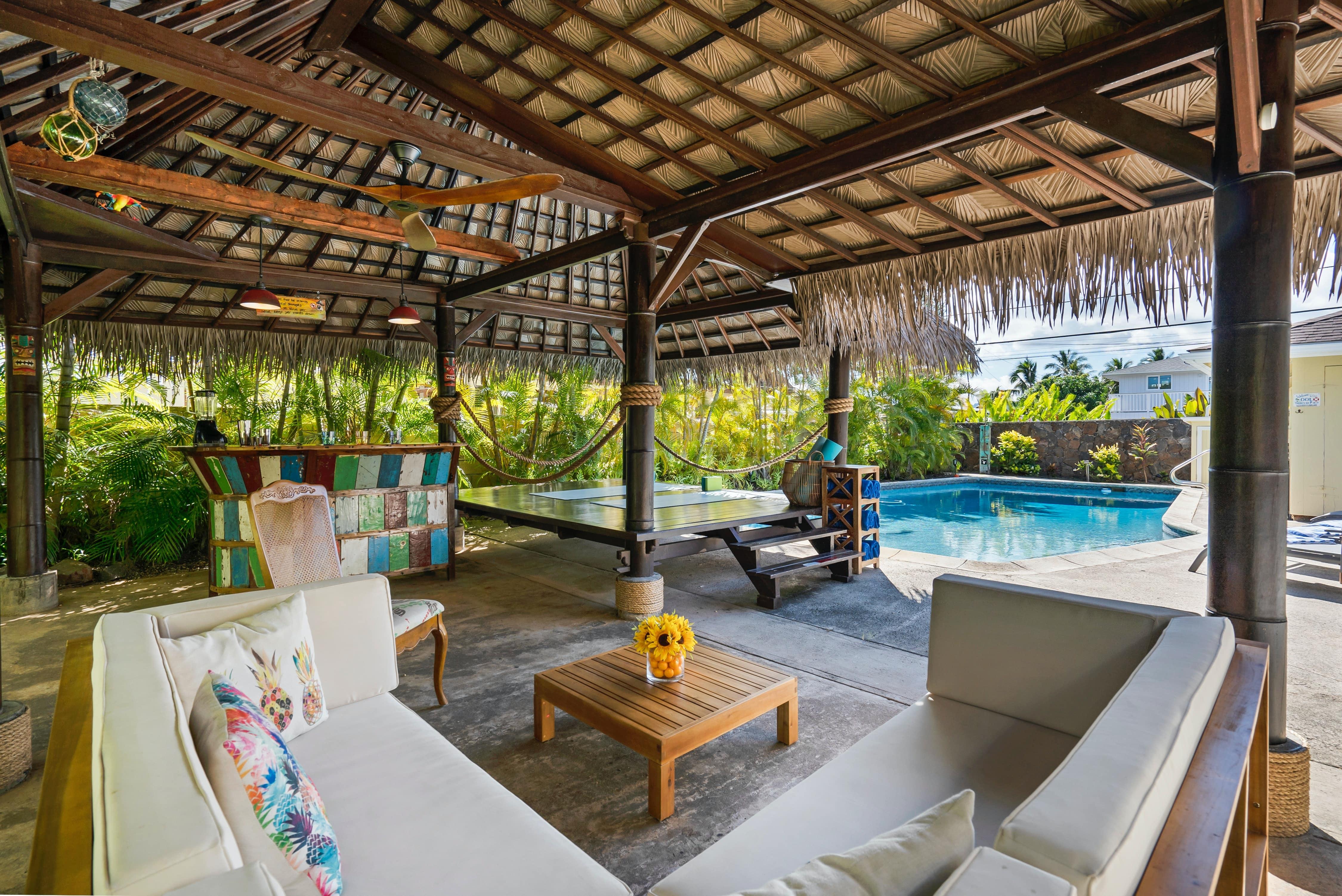 In this neighborhood, updating is a mixed bag. Fans of vintage charm will find meticulously kept options with crown molding, charming wallpaper, and exposed brick. If you prefer modern and trendy, you might have to dig a little bit—but you can still find kitchens with that herringbone backsplash and farmhouse sink, not to mention distinctive hardwood and refinished fireplaces.
Detached homes under $600K in Lone Mountain
Named for a single mountain detached from the Red Rock National Conservation area, Lone Mountain is in the northwest corner of Las Vegas.
As its name suggests, Lone Mountain is a little bit off the beaten path. It is ideal for people who prioritize peace, privacy, and prefer living in a residential area. Fans of the outdoors will find a lot to love since the neighborhood surrounds Lone Mountain Park and provides easy access to the Desert National Wildlife Refuge. A quick look at a hiking app will show over 30 hiking trails in the immediate area, with difficulty levels ranging from easy to expert.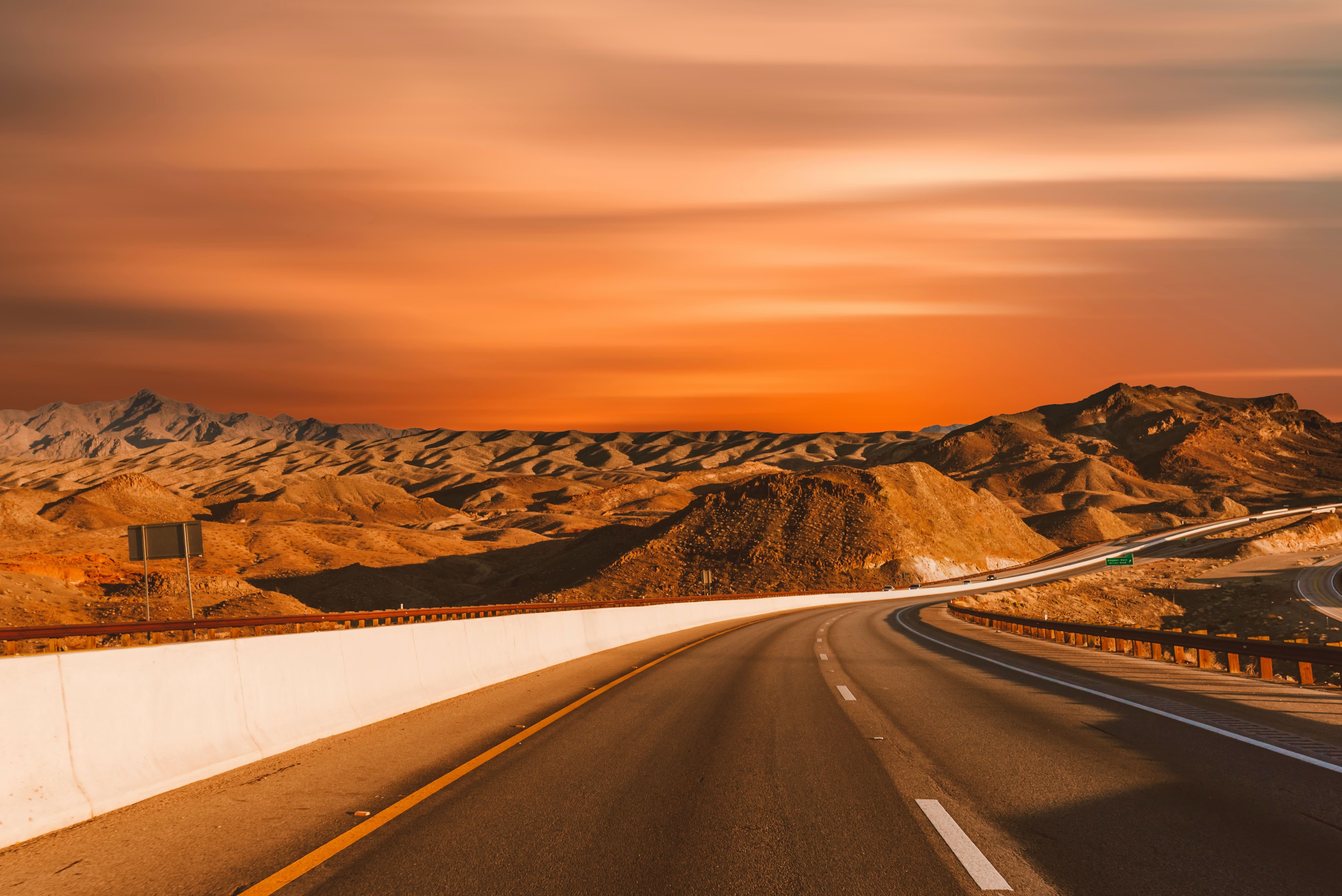 In Lone Mountain, the great outdoors are in your backyard—but if convenience is a major must-have, this may not be the spot for you. Lone Mountain has a walk score of 12 and a transit score of 26, so you'll need a car if you decide to purchase a home out here.
You'll find all your shopping, dining, and grocery store options along West Cheyenne Avenue, which forms the southern border of the Lone Mountain area. There are also a few shops scattered on the far east side near the US-95, which may be more convenient to you if you live in the north.
Bang for your buck in Lone Mountain
In Lone Mountain, you can buy a lot of house for a budget just below $600,000. Expect five to six bedrooms, three bathrooms, and 3,000 square feet. Large, in-ground swimming pools and other water features are common, as well as big, beautiful palms and well-designed landscaping.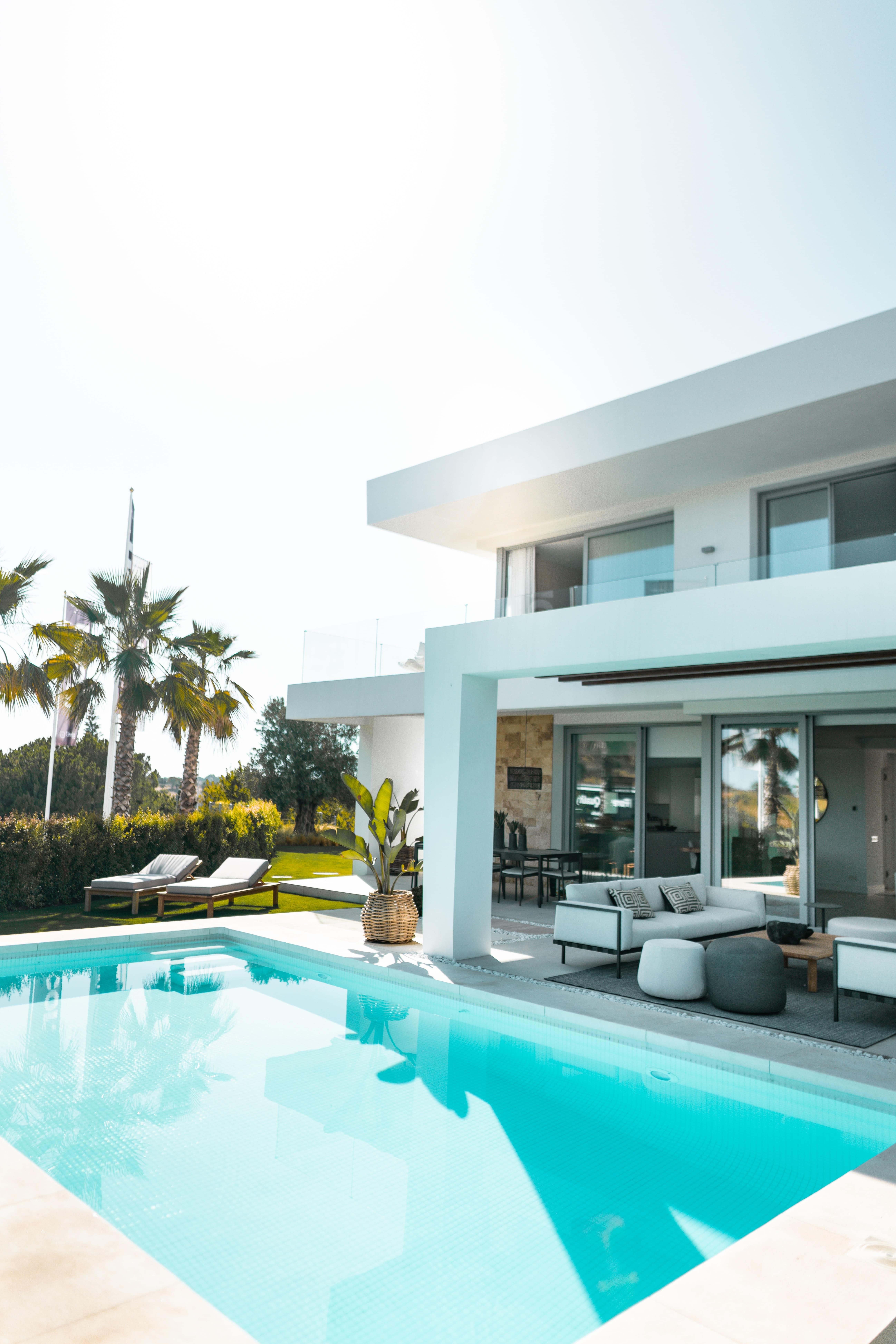 Homes in this area are well-kept and meticulously maintained, but shoppers may find the interior finishes a little behind the trends. Some homes in this area include carpet—especially in bedrooms and basements—and the style of the wood floors and cabinetry, though well-cared-for, may feel a bit dated. Purchasing a large home in Lone Mountain is the perfect opportunity to bring your aesthetic vision to a space and truly make it your own.
Ready to shop? Reach out today
Our team of agents is standing by to help you find your dream home. Whether you know which neighborhood is right for you or you need a little guidance, we've got your back. With over 20 years of experience in the Las Vegas Valley, the Joe Taylor Group is the perfect choice to help you narrow down your options and find a home that checks every box on your must-have list.
And if you need to sell before you buy, know you're in good hands. Our team knows Vegas better than anyone. Send us a DM and we'll send you a free, comprehensive home valuation, so you'll know where you should target your next home search.